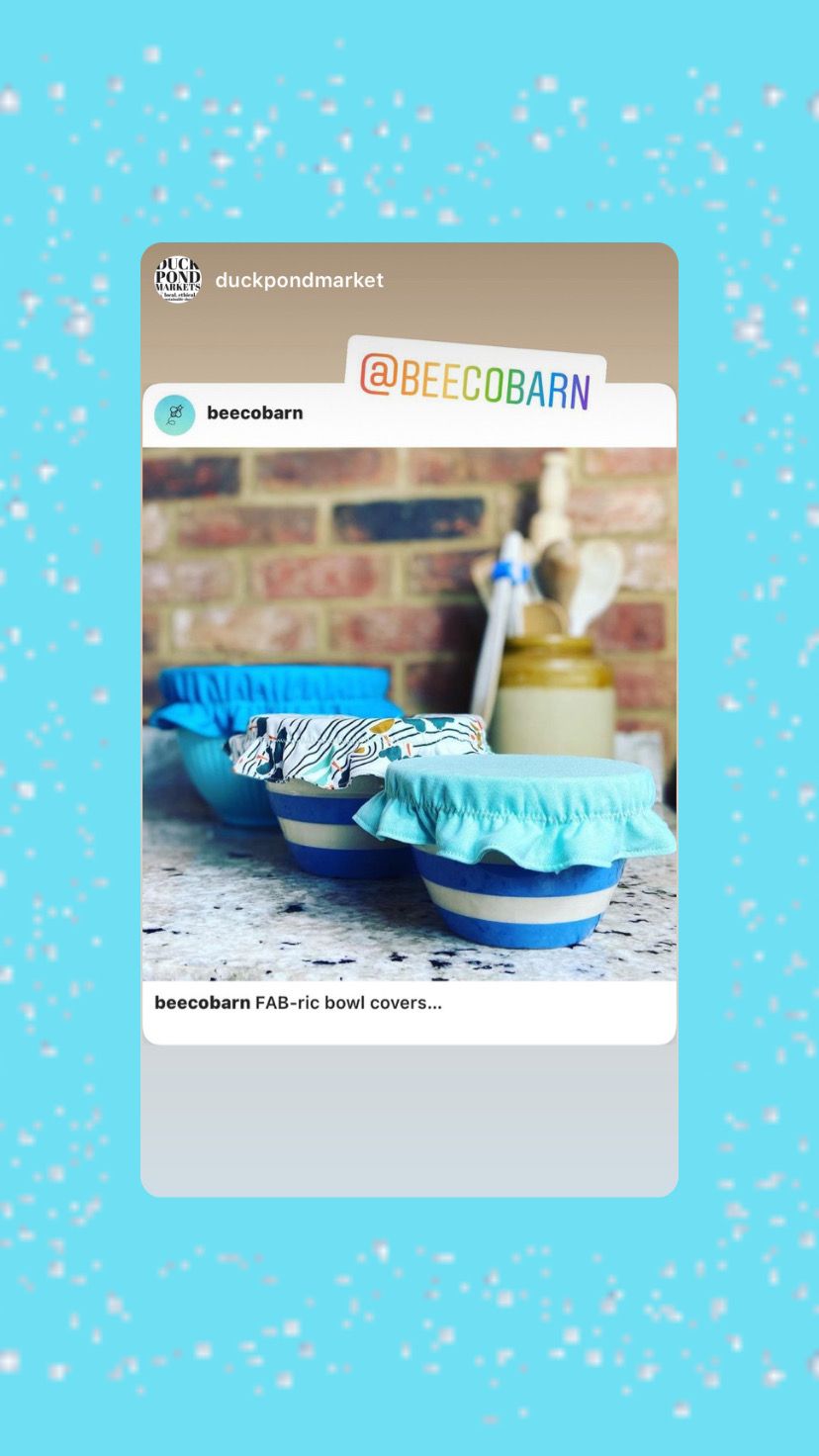 COTTON BOWL COVERS
Ideal for when you want to cover a bowl but you don't want to use a beeswax wrap.
Use a breathable cotton bowl cover when prooving dough, to protect fresh food from flies during the summer or to cover hot food such as rice or pasta. Versatile and washable, they come in a pack containing three sizes: 17cm/22cm/30cm
Available in organic cotton
Compostable*
*Remove elastic before composting
REUSABLE BEESWAX WRAPS, BAGS AND POUCHES
Beeswax wraps are an environmentally friendly alternative to single use items such as cling film or sandwich bags.
Known for its antibacterial and antifungal properties, beeswax is great for keeping sandwiches soft, cheese fresh and salad crisp. Our wraps are made using a secret mixture of English beeswax, organic pine resin and jojoba oil, they are washable, compostable and totally gorgeous.
Our range includes: bread bags, square wraps, snack and sandwhich pouches and fridge bags.
Available in organic cotton.
Compostable
100% natural ingredients
Click here to find out how to care for your wraps
BAMBOO CUTLERY SET
ALL SUMMER - 25% DONATED TO OCEAN GENERATION
How many times have you been offered plastic cutlery for your fish & chips or a single use straw for your smoothie?
Our reusable bamboo cutlery set comes in its very own cotton wrap so you can keep it clean in your bag. There's even space for a napkin!
Each set comes with a *sustainably sourced bamboo spoon, fork, knife, metal straw and staw cleaner.
Click here to find out how to care for your wraps